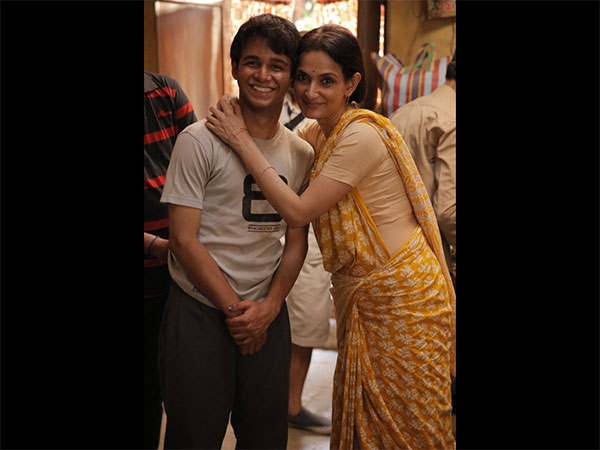 Manish Tiwary's Chidiakhana, an unmissable family film
Jun 01, 2023
PNN
New Delhi [India], June 1: Many people still remember the film Dil Dosti etc as one of the best films of its time and a much-appreciated one. The director of Dil Dosti etc, Manish Tiwary, came up with his second film Issaq a few years later. Despite being an interesting adaptation of Shakespeare, it did not do well at the box office! Now Manish Tiwary has come with his third film Chidiakhana, and this film reminds you why you still remember Dil Dosti etc.
There was honesty in the storytelling in his first film that connected with the audience immediately. We see the same honesty in Chidiakhana. The protagonist is a 13-14 year boy Sooraj, and it is through him that we see the story. There is a directness and simplicity in the teenager's view. Whereas the film has multiple layers and back-stories, the way Sooraj perceives it all is different, and this is perhaps why he is able to find his way through the concrete jungle that is Mumbai.
Ritvik Sahore plays the sensitive yet brave teenager Sooraj perfectly. His acting is controlled, and there is just the right amount of innocent enthusiasm one would associate with a boy his age. For all those who know Avneet Kaur only from Instagram, there is a pleasant surprise! She looks dew fresh and is a natural actor - a bright presence in the film. Jayesh Kardak is a theatre actor and delivers well in the film. All the youngsters are well cast - they fit their part and play it convincingly. Rajeshwari Sachdev plays a vulnerable mother very well. Prashant Narayanan proves that he can play a regular hero as well as he plays a deviant! Nothing needs to be said for Aanjjan Shrivastav, Govind Namdeo, and Nagesh Bhonsle - their names are enough! Ravi Kishan is in a guest appearance and leaves an impression - his sudden appearance, his dialogues and screen presence are dramatic, and the director Manish Tiwary has used it very effectively for that particular episode.


The songs in Chidiakhana are integrated with the narrative, and they acquire more meaning when watched with the film. Le Balaiya, the football song in the film you get hooked to, despite the fact that you don't get half the lyrics, or perhaps because of it! This film is not just good, it keeps you hooked. If you have seen the trailer, you have some idea of the storyline, but how the story unfolds gets you excited and involved. Chidiakhana has many positives, but first and foremost, it is an entertainer for the family. This is one movie that you must include in your 'family time'! Surely deserves 4.5 stars.
(Disclaimer: The above press release has been provided by PNN. ANI will not be responsible in any way for the content of the same)